At maarc studio, our passion lies in delivering exceptional architectural design. We combine our expertise in innovative design principles with cutting-edge technology to create spaces that inspire and transform. Our design process is driven by creativity and attention to detail, coupled with the latest advancements in automated design software and artificial intelligence. By leveraging these tools, we streamline the design and development phases, resulting in efficient layouts, sustainable construction practices, and reduced costs. Our commitment to personalized service ensures that every client receives a bespoke design solution tailored to their unique needs.

Design Concept Development
Client-centric approach for bespoke design solutions.
Integration of BIM design tools to reduce costs and minimize errors.
Automated parametric design using the latest software and AI technology to maximize possibilities.
Clear communication and collaboration throughout.
Unique and personalized architectural designs.
Experience with European, Asian and South American design processes.
Visualization and 3D Rendering:
Immersive visual representations of designs using advanced 3D rendering and visualization techniques.

Material Selection and Specification:
Sustainable and high-quality materials, ensuring both aesthetic appeal and environmental responsibility.

Project Management:
Coordinating with contractors, managing timelines, budgets, and ensuring smooth project execution from start to finish.

Interior Design:
Space planning, furniture selection, lighting design, and creating cohesive and functional interiors that complement the overall architectural design.

Collaboration and Communication:
Open and effective communication with clients, consultants, and stakeholders throughout the design process, fostering a collaborative and transparent approach.
Post-Occupancy Evaluation:
Dedication to client satisfaction by offering post-occupancy evaluation services to assess the performance of completed projects and identify areas for improvement or optimization.
Feasibility studies for project developers,
Assessing the potential of a specific piece of land or property for development. These studies include analyzing zoning regulations, site constraints, environmental considerations.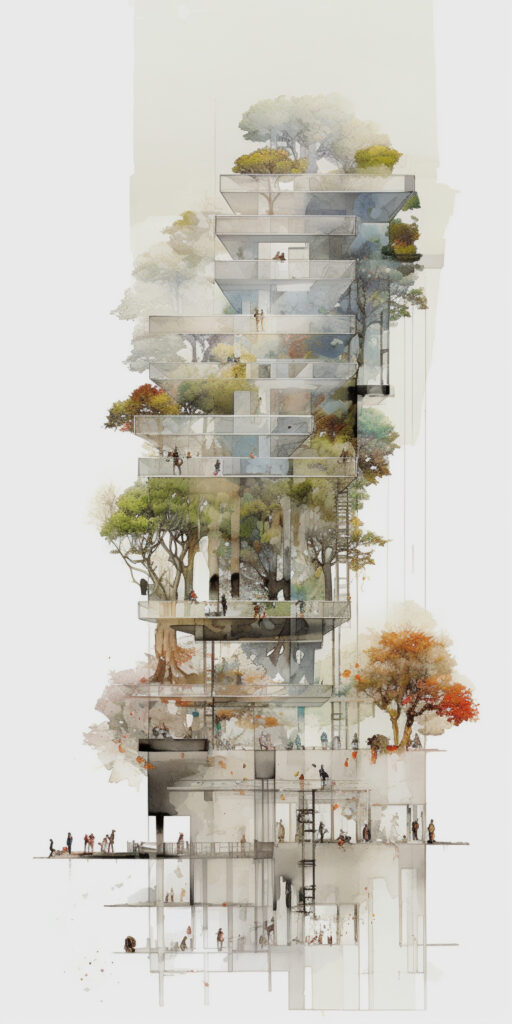 Promoting Sustainability
:
1. Energy Efficiency.
2. Renewable Energy Integration
3. Sustainable Materials.
4. Waste Reduction and Recycling.
5. Collaboration with Experts.
6. Promoting Healthy Environments.
7. Long-Term Sustainability.
8. Advocacy for Sustainability.